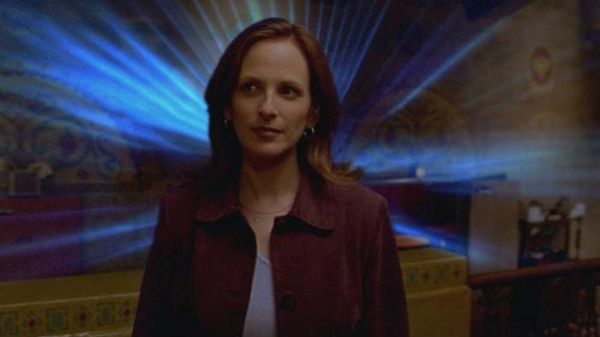 If the goal of the movie was to spark conversation, it worked. The first time I tried to watch it (with my behavioral psychologist friend) we watched the first half and turned it off for an argument. Last night she, her philosophy major boyfriend and I made it through the movie with moderate heckling and a nice long discussion afterwards.
in the end, it reminded me of a conversation i had with aviva. she was telling me that scarcity was simply a matter of opinion, taking a point of view, like being optomistic or pessamistic. she chose to believe that the world was an abundant place, full of everything. the idea is that if you choose to view the world through that paradygm then it becomes that way.
If the movie has a message it's that you shape your own reality and that while reality seems to be fixed one way, it may just seem that way because of your conditioning. I think that my reaction to the movie says far more about me than it does about the movie itself. Viewed one way What the [bleep] do we know was like a video you'd show junior high schoolers explaining that this idea. It was filled with academic (and some nonacademic) talking heads describing new age phenomena that didn't seem to be in their field. What was most interesting about it was that it almost seemed like a propaganda movie advocating nonreligous spirituality.
For every emotion you have there's a peptide chain and when you see or think of things that you associate with that emotion your body pumps out the peptides for an emotional reaction. Your cells react accordingly and you can become addicted to peptides you experience too often. The movie urges people to break their addictions to peptide chains (emotions) that they crave to the point of destruction. Craving these emotions has a physical effect of denying your cells the proper protiens, waste management resources, and water that it needs to last a long time. All your cells' space is taken up with more and more receptors for the peptide chains that you're addicted to.
The movie also urges people to stop living in the past, allowing your brain to form closer ties with old neural nets, and instead "create your day", creating a new neural net that you like more (or at least you chose).
I liked the movie but I still don't know what to do with my life 🙂
0
0
triptrap
triptrap
2005-05-30 14:42:00
2012-11-03 19:56:27
what the [bleep] do we know?